Hiring an Attorney? 10 Key Points You Should Consider Before Hiring Your Next Potential Lawyer.
Corriveau Law provides a free initial consultation to discuss the basic details of your situation and to best provide you with any opportunity to ask some basic questions.
Here are some key points to help get you started.
Experience – How long have they been practicing law? Is the attorney fresh out of college or a season veteran? What awards and recognitions do they have if any?
 What Experience Do They Have Handling Your Specific Matter – Beyond the having a law degree do they have any special training or knowledge? For effective representation check their qualification beyond the basics. Having the 'right' lawyer can save you time and money. Be specific when asking questions – where and when did he/she last represent similar type cases as yours? What was the final outcome?
What Is Their General Realm of Practice – there are many legal practice areas of law. When it comes to handling your specific case you want to see that you have the 'right' man or women for the job. For example if you are looking to adopt you are not going to want to hire a lawyer that specializes in criminal law, you will likely hire a family lawyer who has experience with adoptions.
Attorney fees and costs – how much do they charge and how/when will billing take place? Before jumping in you will need to make sure you can afford their services. This is also an opportune time to discuss payment options and discounts should the case be handled by legal assistance. Make sure to discuss any further expenses beyond the representation of your case; will there be a charge for copies made, expert witnesses, or additional phone consultations? While you may not know exactly 'how much' the attorney bill will be you should have a pretty clear idea. Eliminate the surprise and discuss it in advance.
Legal Approach to Practice – is the lawyer a 'cut throat' in for the kill type or more passive. Does the attorney have a specific strategy in mind for winning your case? Are you comfortable with his/her way of practice? If not, then he/she may not be the 'right' attorney for you.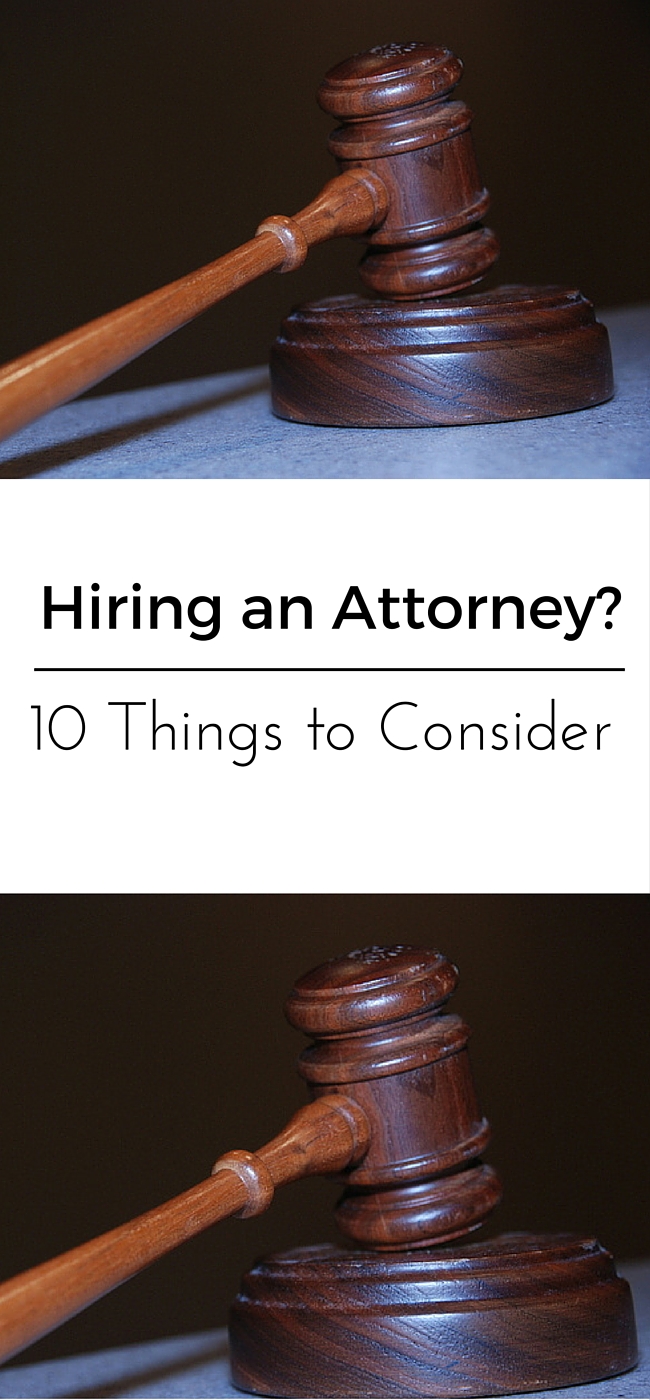 Who will be working on your case – will the attorney be delegating routine tasks to other firm employees? This often keeps the overall cost down but you will still want to know who will be working on your case and in what capacity. However, the hired attorney should still have a hand in and be involved in all key aspects of your case. Should there be a question as to why a particular assistant maybe handling such an attorney should certainly take the time to explain why he/she t maybe better suited for such.
Communication – you should feel 100% comfortable with your attorney-client relationship. Exchange the necessary contact information and expect to be in contact frequently – discuss the best means to do such: is it via email, phone, or in person?
Projected Outcome – does your potential lawyer have a relationship with the judges who will likely be presiding over your case? Having had past experience with the courtroom, judges, and local prosecutors he/she will then have a better-projected outcome of the case based on his/her past experience. This is not the time to choose blindly – you do after all want the best possible outcome. While there is no guarantee the projected outcome will be such – past experiences can certainly be insightful. Remember attorneys are not fortunetellers – they can simply give a preliminary assessment based on past experiences.
Conflict of Interest – not all conflicts automatically disqualify the potential counsel but having a transparent relationship and a complete understanding of a potential conflict is critically important. Attorneys in every state have an ethical obligation to reveal such matters but it is always best to inquire if co-defendant in your case has already hired him/her.
 Know your roll – What should you or should you not be doing in the way of helping your attorney? You will likely be asked to provide the necessary background information and any related paper work. You will also likely be advised to not speak to witnesses, media, or handle any legal work regarding your case during the legal representation. Let your attorney counsel you and be sure to follow his/her instruction to best help not hinder your case.
Schedule your free consultation with Corriveu Law today to discuss how we can be of service to you.
Disclosure: All cases are driven by the facts unique to each case as they apply to the law at the time, and the persuasive argument of an attorney. The information we provide is meant only as a broad overview, and not to be relied on without speaking with a legal representative.