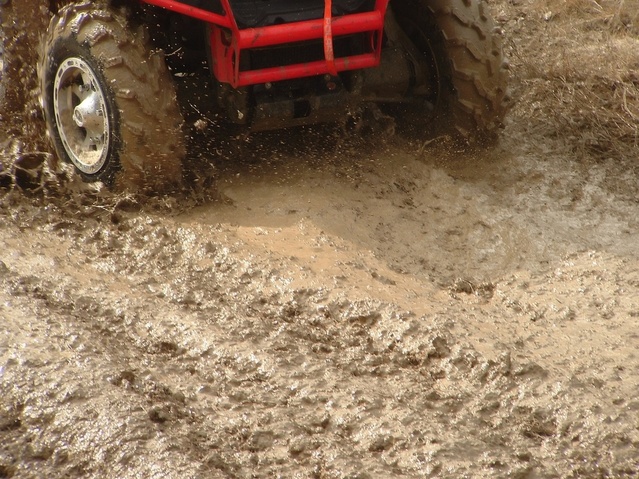 Summer in Michigan means there is no better time to head outdoors. For Michigan residence this often means the use of an abundance of 'big-kid' toys: boating, All-Terrain Vehicles (ATV), Jet Ski's, etc. If you're planning a summer outing and intend to use an ATV then now, is the time to brush up on some of the Michigan off-road laws and safety regulations that may affect you while you play.
Remember when it comes to ATV use you do not count as a motor vehicle under most laws in Michigan. Remember, an ATV or (ORV) Off-Road Vehicle is actually not a toy at all. It is a vehicle used primarily for off-road recreational enjoyment.
Get familiar with the laws before you get yourself into a hot mess. "The Michigan Department of Natural Resources (DNR) is committed to the conservation, protection, management, use, and enjoyment of the state's natural resources for current and future generations." The DNR also offers an off-road vehicle safety course to ensure your riding enjoyment and to best help prevent negative circumstances from occurring.
Michigan ATV Use What You Need To Know
Safety Laws for ATV Use in Michigan 
Become familiar with your ATV / ORV before you use it for the first time – each type of ORV is built to handle slightly differently. Study your owner's manual and familiarize yourself with the controls, location, shifting mechanisms, and cooling systems. Keeping in mind that ORV's are designed primarily for 'off road' use – operation on a paved road can create hazardous/ dangerous driving circumstances.
Dress accordingly as with any outdoor recreational activity you are going to want to be prepared. You will need to appropriate attire – dress for the weather. Anytime you venture off- road, some level of risk is involved. Be sure to tell someone where and with whom you will be riding. It is also, helpful to give them an estimated time of arrival – when can they expect to see you back?
Environment, weather extremes, and rough terrain can all increase the chance of an accident – be sure someone knows where about you will be.
Passengers
All ORV operators and passengers are required to wear a U.S Department of Transportation approved crash helmet and protective goggles. In 2012, Michigan passed a law giving some street legal motorcycle operations the option of not wearing a helmet when operating on the roadway. However, this law does not pertain to ORV's – helmet use is still legally required to be worn at all times.
Drinking and Driving While On an ATV
The operating of an ORV/ATV is like any other motor vehicle and it too demands ones full attention. Thus, making the laws for drinking and driving while operating an ATV nearly identical to the laws regarding alcohol use and a motor vehicle.
Therefore, while using an ATV although it is most definitely considered recreational – it is important to note drinking and driving is NOT permitted. *According to Michigan Law a person with a blood alcohol level of .08 grams or more per 100 milliliters of blood is considered legally intoxicated.
Although in Michigan there is a presumption that one is not legally intoxicated until .08, please note; one can still be charged for OWVI/OWI when operating a vehicle with a BAC less than that level. By way of illustration, if you run a red light, or cause an accident, then test positive for alcohol, the prosecutor argument may be… "It was because of the alcohol that the red light/accident happen, and therefore they should be charged".
Hence the term "buzzed" driving. Therefore operating any vehicle, recreational or otherwise should be prohibited after using alcohol.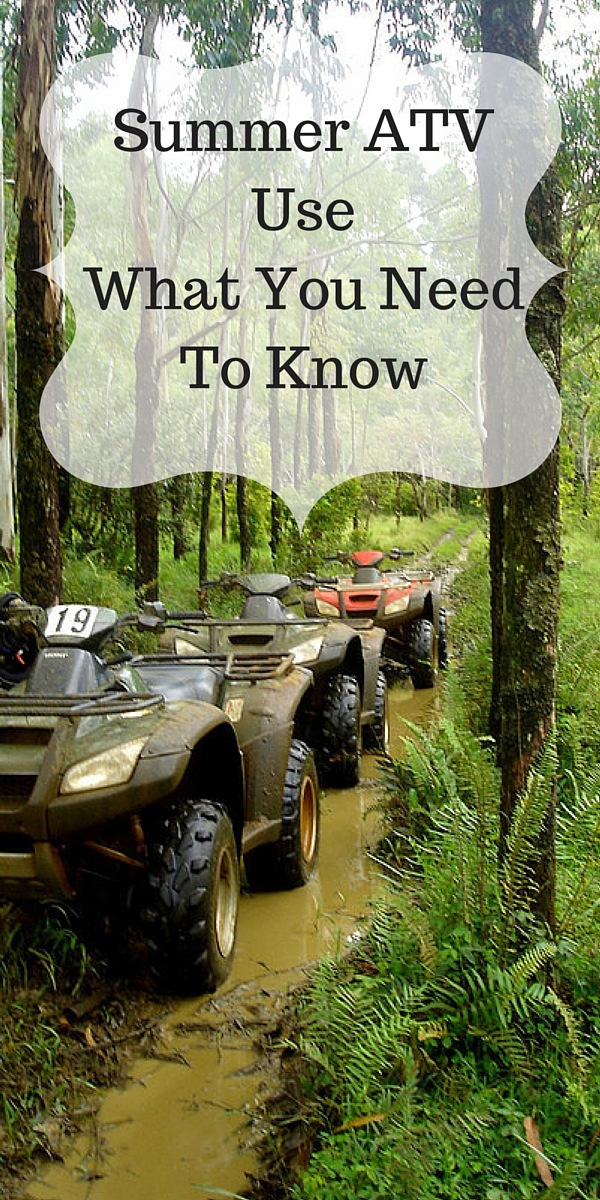 Age Limits for ATV Use
According to the Michigan Department of Natural Resources "if you are under 16 years old and will be riding on trails or private pan in Michigan you must take an approved ORV education course and carry and ORV Safety Certification with you at all time while riding on public land." This is NOT the same as an ORV License. 
Take the Course Online or Find a classroom-based course nearby.
For a child to ride an ATV, they need to be at least 10 years old and under adult supervision at all times. No children under 12 may cross a highway or street on an ATV. Children under the age of 10 are not permitted to ride an ATV in Michigan, unless they are helping on the family farm.
Riding Your ORV
In the event that an ORV is involved in an accident and should a personal injury occur operation of the ORV should stop immediately. All necessary medical aid and transportation should be then secured. The operator of the ORV involved in an accident resulting in death, injury, or property damages exceeding $100.00 is advised to complete an accident report with the State Police or local county Sheriff's office.
Should you find yourself needing legal help after an accident or ATV related incident contact Corriveau Law today to ensure that you do not face any unnecessary charges. We at Corriveau Law will see to it that your case gets the attention it deserves.
Disclosure: All cases are driven by the facts unique to each case as they apply to the law at the time, and the persuasive argument of an attorney. The information we provide is meant only as a broad overview, and not to be relied on without speaking with a legal representative.