Making Your Divorce Work for You Down the Road
At Corriveau Family Law, we pride ourselves in minimizing the need for modification and post-judgment issues. Unfortunately, a significant portion of our case loads include clarifying or enforcing Judgments and Orders prepared by other Firms.
Most often ones need for modification of their Judgment are seen in the areas of spousal support, child support, parenting time and child care.
At Corriveau Family Law you will be evaluated on what circumstances are  necessary before a Court will consider making a modification.
Relief, Modification and Enforcement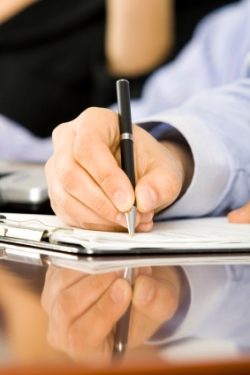 Generally divorce judgment provisions concerning child custody, parenting time, child support, and spousal support are modifiable, while property division and alimony in gross provisions are not. The Court generally has no jurisdiction to modify a divorce judgment unless a party files a motion requesting it.
Relief from Judgments are governed by the same rules as used in other civil actions. They include:
Motion for a new trial on Rehearing. MCR 2.611
Amendment or Correction of Judgments. MCR 2.610(A)
Clarification of Judgments.
Stipulation to Set Aside.
Motion to Set Aside. MCR 2.612
Fraud, Misrepresentation or Misconduct. MCR 2.612.
A Court may order the opposing party to pay attorney fees that are incurred during post-trial motions if the fees and expenses were incurred because the other party was able to comply with the previous Court Order but refused. MCR 3.203(C)(2)(b).
Contact our Office for your Free Initial Consultation
For a free initial consultation about your post-judgement issue with an attorney at our Northville firm, call 248-380-6801 or click here to fill out our contact form.