Leaving the Scene of An Automobile Accident: Hit-and-Run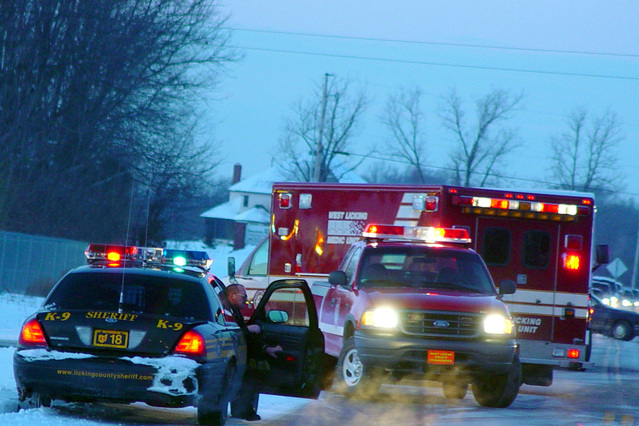 According to Michigan Traffic Crash Facts in 2015 every 1 minute 46 seconds a traffic crash occurs and of these nearly 10%  are comprised of  hit-and-run auto accidents.
Leaving the scene of an accident is a violation of Michigan's Motor Vehicle Code. The Michigan Motor Vehicle Code is a compilation of Michigan Traffic and Safety Laws punishable due to violation.
It is no doubt getting into an auto accident can be a very scary situation. The damages to the vehicle can be significant and costly – also, was anyone injured? Personal injury due to an auto accident may result in compensation for medical bills, lost wages, and other related expenses.
The best way to avoid being accused of a "hit-and-run" accident is to remain at the scene of the accident, even if you believe there is an agreement between you and the other party to leave: failure to do so may result in misdemeanor charges, which carries a maximum penalty of 93 days of jail time, and significant fines.
It is recommended that one remain at the scene until your name, address, insurance information, and proof of vehicle ownership is provided to the police or the other driver/s at the accident scene. Seek medical assistance for all injured persons involved. It is extremely important to get all auto-related injuries well documented no matter how significant the injury.

Are you or someone at the scene of the accident  experiencing any of the following?
Report it and get it documented!
Headaches

Dizziness

Back pains

Blurred Vision
In the event that a death has occurred as a result of a hit-and-run accident drivers who are at fault and found guilty can face felony, imprisonment up to 15 years, and/or fines up to $10,000. (MCL 257.617).
At Corriveau Law we help injury victims, families of the deceased due to hit-and-run accidents, and those wrongfully accused of a hit-and-run accident obtain the compensation and settlements you deserve.
Drivers, passengers, pedestrians', and bicyclists all deserve fair representation. Corriveau Law is here to assist you.
What if an at-fault hit-and-run driver is never caught am I still covered by my insurance?
Most insurance companies require that a traffic accident be reported within 24hours after the accident. Failure to do so may result in loss of compensation and complete coverage.
Under the Michigan No-Fault law, if a person or persons' sustains an accidental bodily injury, he or she is entitled to Michigan no-fault benefits. Whether you are the driver, passenger, pedestrian, or bicyclist – you are covered. However, there is one exception to this rule – an uninsured vehicle owner cannot make a 'no-fault claim' or go after another party for such claims.
"Michigan law requires no-fault insurance. Every registered car must be insured. Every car owner must buy basic coverage in order to get license plates. It is a misdemeanor to drive or let your car be driven without basic no-fault coverage. " (Michigan.gov)
So, the answer is yes you are still covered as long as your vehicle is insured! Since Michigan has a No-Fault Law benefit's can still be claimed even in the event that the other vehicle leaves the scene of the accident. These benefits include but are not limited to the following:
Wage Loss

Medical Expenses

Replacement Services

Medical Travel and Prescription Coverage

Survivor Benefits
Have you or a loved one been in a hit-and-run accident? Are you insured? Did the other driver leave the accident scene? You still have a case! Get the benefits, coverage, and settlement that you deserve.
Do you have more questions about hit-and-run accidents, Michigan No-Fault Law, or uninsured vehicle coverage, our attorneys at Corriveau Law are here to assist you in your claim offering a free initial consultation to provide you with the assistance you need.